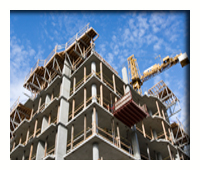 Welcome to our website
In Preindependent era, our forefathers started their journey as businessmen. Their hard work and zeal made them one of the first elite business families of Ranchi. They forayed into diverse business arenas, and since then, we have been most reputed business clans of the city.

The quench to diversify into different businessesled our forefathers , Ranglal Jalan, and, Surajmal Jalan, encouraged us to incorporate the company Ranglal Surajmal Private Limited (RSPL) in the year 1988. The company started supplying materials & machines to companies like CCL and others. A year later, Bimal Kumar Jalan the front runner director of the company met with an accident and hurt his eyes. That incident was unfortunate enough, but our troubles did not seem to end there. RSPL's sales and productivity started to decline. By the year 1999, the company had earned a lot of liabilities. It eventually led to an unforeseen and heart-wrenching partition of the company, from four directors to just my father as the only director, who cleared all liabilities and got the company resurrected.

Bimal Kumar Jalan, did not give in to the cruel intentions of fate. As a founder of R.S.P.L.o, he led the company to new heights. Piggybacking on its goodwill, RSPL ventured into real estate. We have successfully completed not only commercial and residential projects but also some government projects.
1. We are also into hospitality business in the name and style of Hotel Biravi.
2. We also partake in sanitation supply work.
3. We are good analyst for the sale and purchase of land and other associated items.
4. We also provide after-sales service to customers such as assistance with legal work, lease agreements, rental agreements, and other types of documentation.
5. We have constructed more than one lakh square feet of private buildings and has also accomplished several government contracts successfully
Our Mission and Vision
To provide affordable and quality housing with help of the insightful experience that we have gained over the years